So, recently I bought Castlevania: Harmony of Dispair. For a multiplayer arcade game, it's good. I like it. I also love the choice of characters. I wish Richter Belmont was a playable character, but I've got Alucard and Soma Cruz, so I'm happy. :3
Since it was designed to be played with more than one person (preferably 6 people), I found that the game is really hard when playing alone. The bosses take a long time to defeat. It's a real shame the game doesn't support local co-op as I would've loved to play the game with my brothers; would've at least made it easier.
Hmmm, it's been a long time since I last updated, so this post will probably end up being a long one.
I've started watching anime again. I found a series called "Lucky Star" and it's actually really good. Nothing major really happens in it. The series is about the lives of four girls that attend high school and focuses mainly on their random conversations and, well, average life for a Japanese high school student. I love the fact that I can relate to the main character; she loves MMORPG's (well, I used to anyway), fighting games, anime and has action figures all around her room; so a complete otaku really. She's adorable. Lucky Star has managed to make me laugh quite a few times, it's gotta be my new favourite anime. :D
I still have Street Fighter II V, Street Fighter Animated Series (the American cartoon, can't
wait
to watch that monstrosity), Devil May Cry (the animated series) and the two Evangelion films (End of Evangelion and I forget the name of the other one). I'll get around to them soon.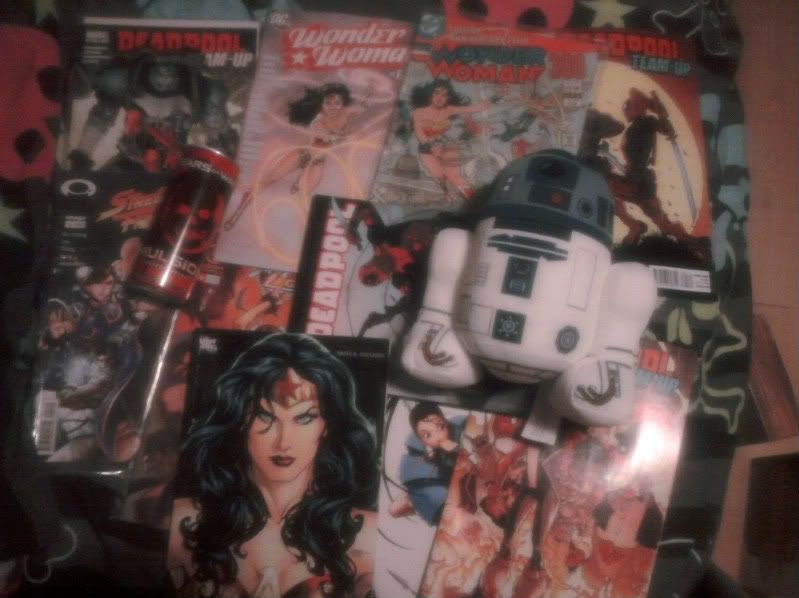 So, I went on a big shopping trip and spent all my money (
*presses "NOOOOOOOOOOOOOO" button*
) but I've added a lot more comics to my collection, which is awesome. I love having something to read when it's late at night and I'm too tired to get my ass kicked in whatever game I decide to play (tiredness = me sucking at games => ragequit lolol).